The Canon PowerShot SX70 HS features a powerful 65x fixed lens zoom with DSLR-style looks and true portability
Canon Europe announces the launch of the PowerShot SX70 HS, a bridge camera with a powerful 65x optical fixed lens zoom, equivalent to a 21-1365mm focal length. Featuring DSLR-style looks and handling, a 7.5 Vari-Angle LCD screen, 20.3 Megapixel sensor and 4K Ultra High Definition video, the Canon PowerShot SX70 HS is an ideal all-in-one camera, capable of handling all types of shooting scenario, without the need to carry multiple lenses.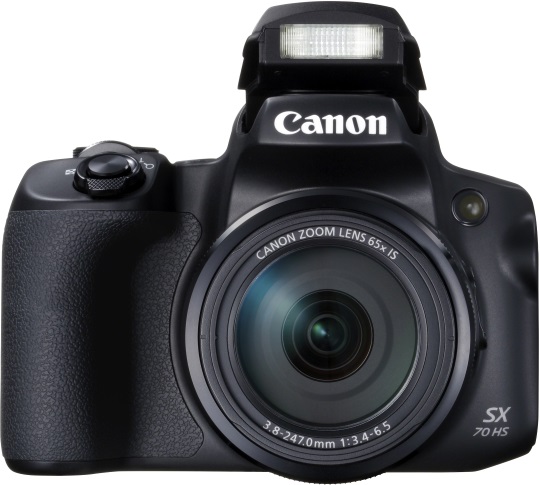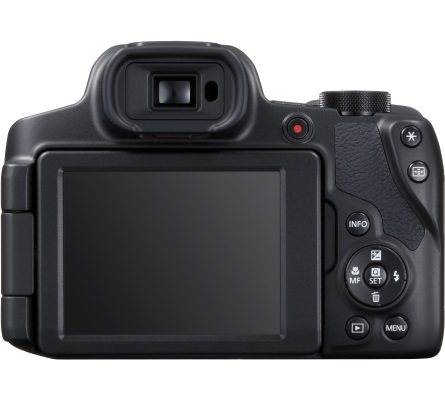 The PowerShot SX70 HS's 65x zoom extends to an impressive 2730mm equivalent focal length with Canon's ZoomPlus functionality, ideal for capturing distant scenes from afar. With a focal length of this strength, the camera is well equipped to capture everything from a concert, graduation ceremony or even the details on a distant plane. The 0cm macro mode enables users to focus on objects that are virtually touching the lens, ideal for capturing the intricate detail of a watch face, plate of food or wild flowers in bloom. The Zoom Frame Assist Lock function helps maintain framing when taking super-telephoto images, suitable for capturing fast-moving sports or wildlife.
The classic DSLR-style ergonomics of the camera and its high-resolution OLED electronic viewfinder delivers sturdy handling and control when composing photographs, particularly helpful at popular tourist attractions or while on the move.
The power of the Canon PowerShot SX70 HS lays with the cutting-edge and superfast DIGIC 8 processor, which produces high resolution images, 4K Ultra High Definition video and a continuous shooting speed of 10 fps (frames per second). The autofocus is highly responsive and adaptive, even in low-light and continuous autofocus is possible when shooting at 5.7 fps, allowing spontaneous moments to be captured with ease.
The DIGIC 8 processor also powers the cameras 4K Ultra HD video capabilities, including 4K time-lapse and 4K frame grabs, so stunning landscapes or special memories can be captured and preserved in the highest of resolutions.
The camera's enhanced 20.3MP 1/2.3-type CMOS sensor delivers a 25 per cent increase in resolution, compared to the Canon PowerShot SX70 HS predecessor, the SX60 HS at 16.1MP, bringing a new level of detail and vividness to images. This sensor upgrade also means that large photo prints look beautiful when taken on the camera, doing justice to precious family memories as they take pride-of-place on the wall.
In addition to sharp JPEGs, the Canon PowerShot SX70 HS can capture images in RAW or compact RAW format, opening a world of professional post-production techniques, providing limitless ways to impress with optimised photographs.
It has never been easier to sync images or videos to a smart device, PC or Mac1 via the Auto Image Sync and Transfer mode using the Canon Camera Connect app (iOS/Android), or Image Transfer Utility 2 for PC and Mac. The PowerShot SX70 HS also features Remote Live View, which enables images to be taken remotely via a smartphone2, meaning no-one is ever left out of a family portrait.
Canon's new premium bridge camera delivers a truly portable and versatile shooting experience, capable of capturing everything from a vlog to wildlife on the African Savanna or a portrait of a loved one at a family occasion. This multi-purpose camera will get users closer to the action, when it matters.
The Canon PowerShot SX70 HS will be available to purchase from November 2018
For more information, please visit: Canon PowerShot SX70 HS