PolarPro's New Cinema Series Exposure Collection Allows Aerial Photographers to Capture Stunning Long Exposure Aerial Imagery
PolarPro's new Cinema Series Exposure Collection includes ND128 (7 stop), ND256 (8 stop) and ND1000 (10 stop) machined thread-on filters for Phantom 4 Pro and Mavic Air, or press-on filters for Mavic Pro/Platinum. These neutral density filters reduce camera shutter speed in broad daylight, making cinematic long exposures of up to eight seconds or longer possible with the DJI Phantom 4 Pro, Mavic Air or Mavic Pro/Platinum.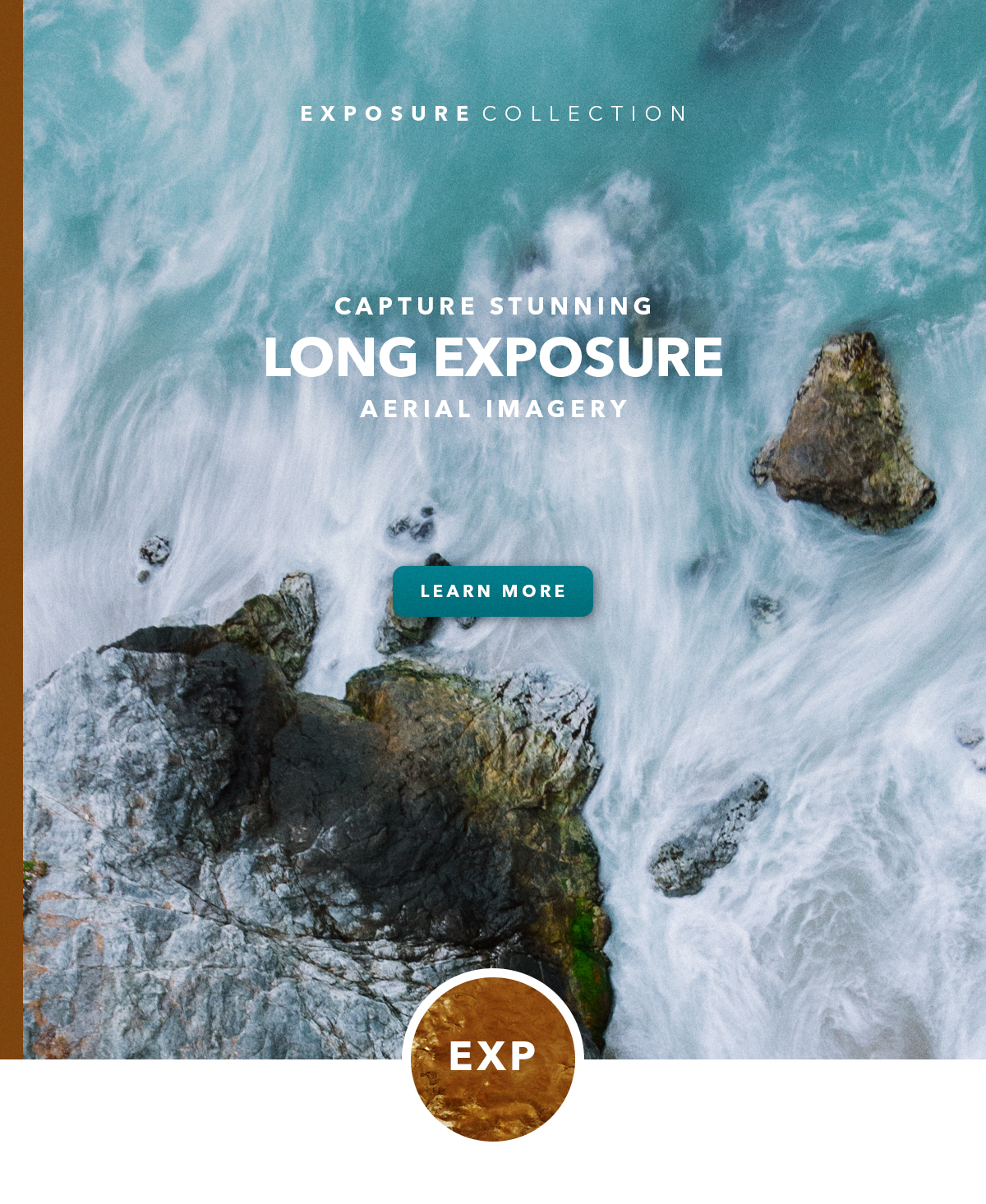 "We like to use Exposure Collection filters when shooting with the Phantom 4 Pro to get some great shots in the middle of the afternoon at the beach," says PolarPro lead design engineer Esteban Martinez. "For example, our ND128 at f/2.8 reduces 7-stops of light. When combined with an f/11 aperture, it reduces light by a total of 11 stops, allowing us to capture a long exposure shot during daylight hours that could only be captured in low light conditions without the use of a large-stop ND filter. And with the fixed aperture on the Mavic series drones, the Exposure Collection gives those new to aerial photography the opportunity to capture stunning long exposure content like the pros."
PolarPro's Cinema Series Exposure filters provide a neutral color profile and enable DJI pilots to shoot at longer shutter speeds in bright scenes. With eight layers of optical coatings on each side of every lens that reduce ghosting, flaring and other artifacts, PolarPro's Exposure Collection is a welcome addition to its Cinema Series line of filters for producing quality long exposure aerial content that can be used in both independent or commercial projects alike.